Indulge in Fishing & Discover A New Hobby in Skiathos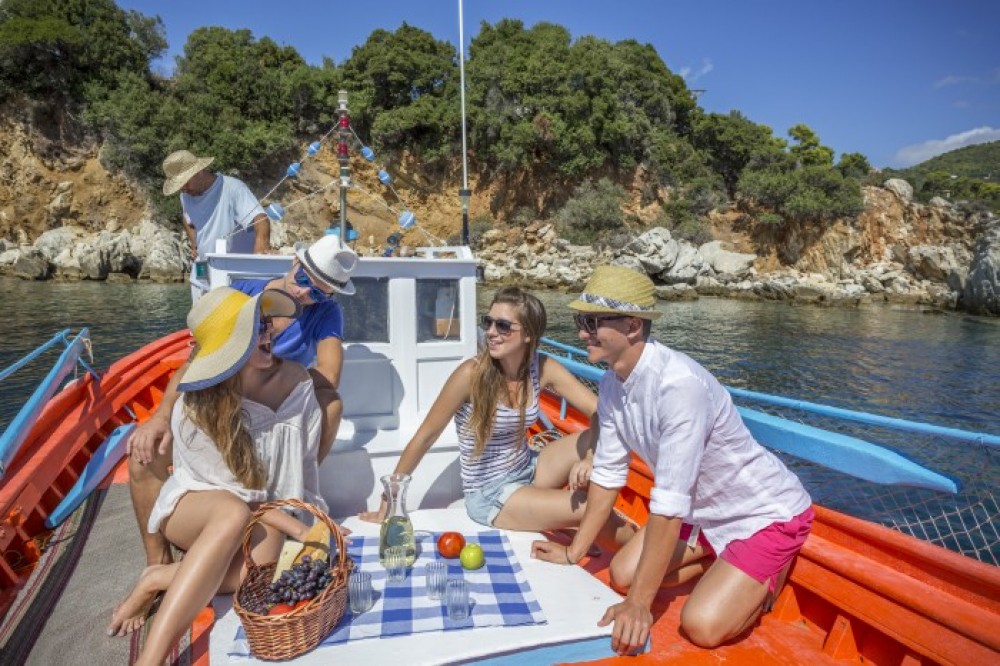 Are you a fan of the sea and you want to learn as much as you can about what lies underwater? All at once, are you fascinated by the whole concept of luring your next meal with your fishing rod? If this is the case and you have always dreamt of mastering your skills in fishing, this is your once-in-a-lifetime opportunity to do so in the crystal clear waters of the Aegean! You will be amazed at the thrilling experience that you can get out of the personally tailored fishing trips available in the island of Skiathos.
Now, you can make arrangements with one of the local fishermen and sail out to sea on a fishing boat. You and your friends or your loved one can enjoy the advice coming from the experienced natives and learn how to fish. The experience will be enchanting and it can be combined with diving off from the boat and into the divinely pure waters. To make things even more idyllic for you, you can schedule to have a picnic with fresh foods from the mainland. Have a taste of wine and grab a bite from the light snacks that you have agreed to get along on the boat.
In Kassandra Bay Resort, we want to offer you premium services and quality experiences that will be kept in your heart forever. Fishing tourism has been made a priority of ours, since we acknowledge the sublime nature of such a noteworthy option for one's vacations. It is an experience that can be highly appreciated and enjoyed to the fullest in the gargling waters of the Aegean Sea. Join us and see for yourself how magical these moments out on the fishing boat can be!