The Enchanting Beaches of Skiathos
Located in the beautiful Sporades complex, Skiathos is an island boasting lush greenery and an embroidered coastline. Discover some of the finest beaches on the island of Skiathos and enjoy diving in the transparent waters of the Aegean Sea or getting crisped under the Mediterranean sun. Whether you are looking for well-organized or more secluded beaches of unspoiled beauty, Skiathos beaches will definitely enchant you!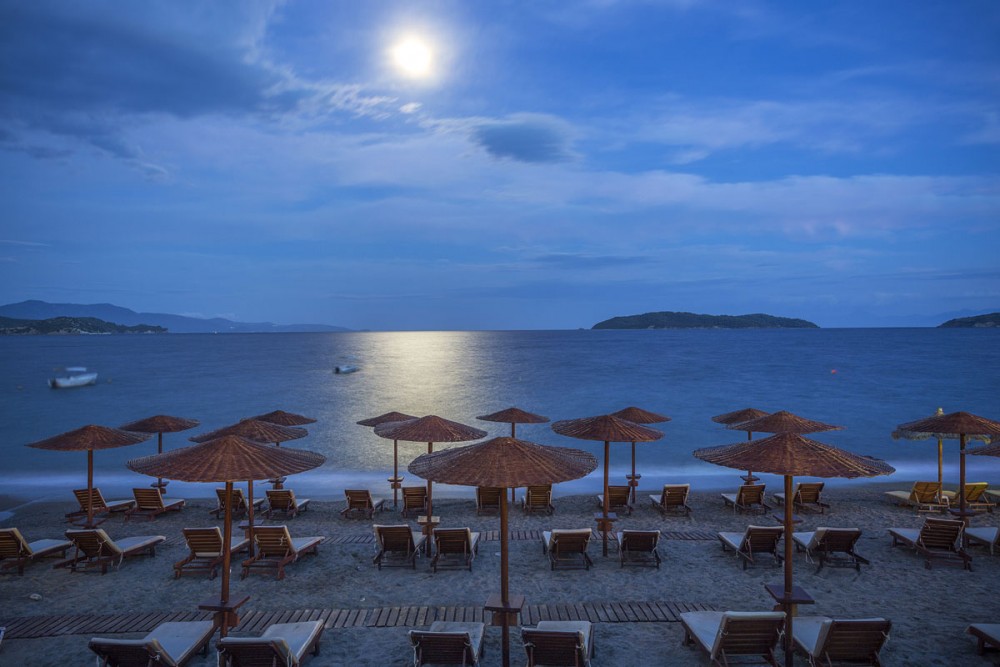 Vasilias bay is among the finest beaches of Skiathos. Golden sand and cobalt blue waters, pine trees and an inviting landscape compose the ideal retreat. You will find sun loungers and umbrellas, in order to spend your day right on the waterfront, with the waves touching your feet and keeping you cool. Kassandra Bay Resort & SPA is superbly situated along Vasilias bay and offers absolute serenity and pampering by the beach.Koukounaries is another famous Skiathos beach, attracting the attention of travelers thanks to its unique setting. Pure, soft sand and refreshing pine trees (actually the meaning of Koukounaries) welcome you to the beach. On the beach, you will find various facilities and you will get the chance to enjoy your meal or a cocktail overlooking the Aegean. On the north-eastern part of Skiathos lies Lalaria, a secluded beach that is accessible by boat only. Vast cliffs of white emerge from underwater and compose a splendid setting for relaxation and superb dives. Really close to the beach, you will find the Blue and Dark Caves. This is one of the top attractions in Skiathos and you should visit them for a remarkable experience. 
Enjoy precious holiday experiences in Skiathos, relishing every dive and admiring the heavenly landscapes, the unspoiled beauty and the unparalleled elegance of the island!