Romantic Dinner for Two? Look No Further!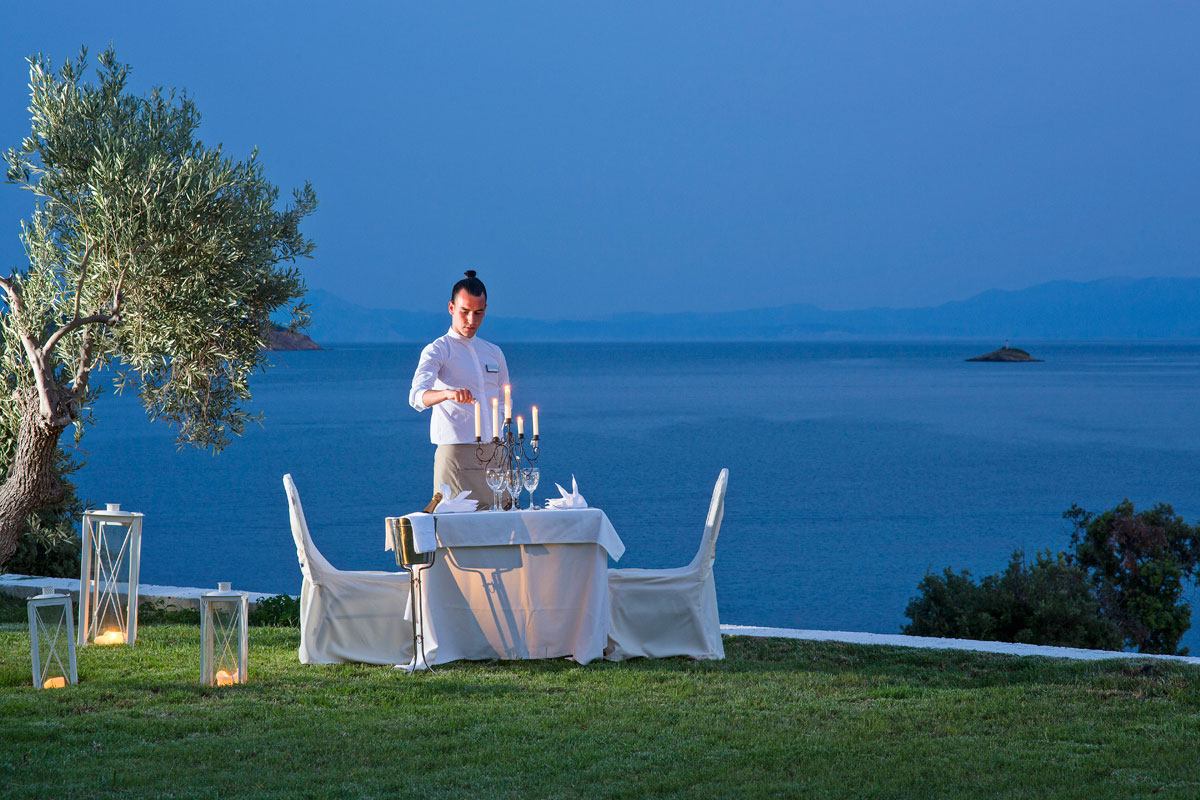 Do you want to organize something special for you and your significant other? A romantic, candlelight dinner is the perfect opportunity for you to come closer and feel the precious intimacy growing again! So, it is now the time to forget about everything else and just focus on what is important; the romantic ambience and the luxuriant cuisine, accompanied by sparkling champagne in a setting that cannot be matched! This is what KBR Suites can offer, for a memorable experience at sunset!
A plethora of delicious dishes will cater for your palate's satisfaction. Whether you are a seafood lover or you prefer going vegan, there are delicacies that will surprise your senses and provide an exquisite dinner. Get ready for a journey to a whole new world of taste and smells, textures and colors. Sit with your loved one side by side and relax, sipping on chilled spirits, overlooking the stunningly beautiful sunset views. A sea of gold and silver unveiled before you, as the day sets in and the night is getting started, eager to tempt your senses once more!
Allow us to prepare this magical dining experience for you. In a marvelous atmosphere, where everything has been taken care of by professionals and every single detail has been well thought of beforehand, this dinner will always remain deep within your heart. These are the luxury instances that are worth a fortune, when reminiscing years from now and looking back on the quality services, the treasured moments and the emotions that are overflowing!