Relax Embraced by the Charms of Vasilias Bay
Located not far from Skiathos Town and yet maintaining absolute tranquility all around, Vasilias Bay is the most wonderful beach on the island for those seeking to be pampered and enjoy nature's marvel. Soft silky sand and crystalline waters of deep blue are blended magically, with the result whetting your appetite always in search for more. The natural landscape is purely breathtaking, in this inviting setting where travelers are welcome to lay back and enjoy the Aegean at its best.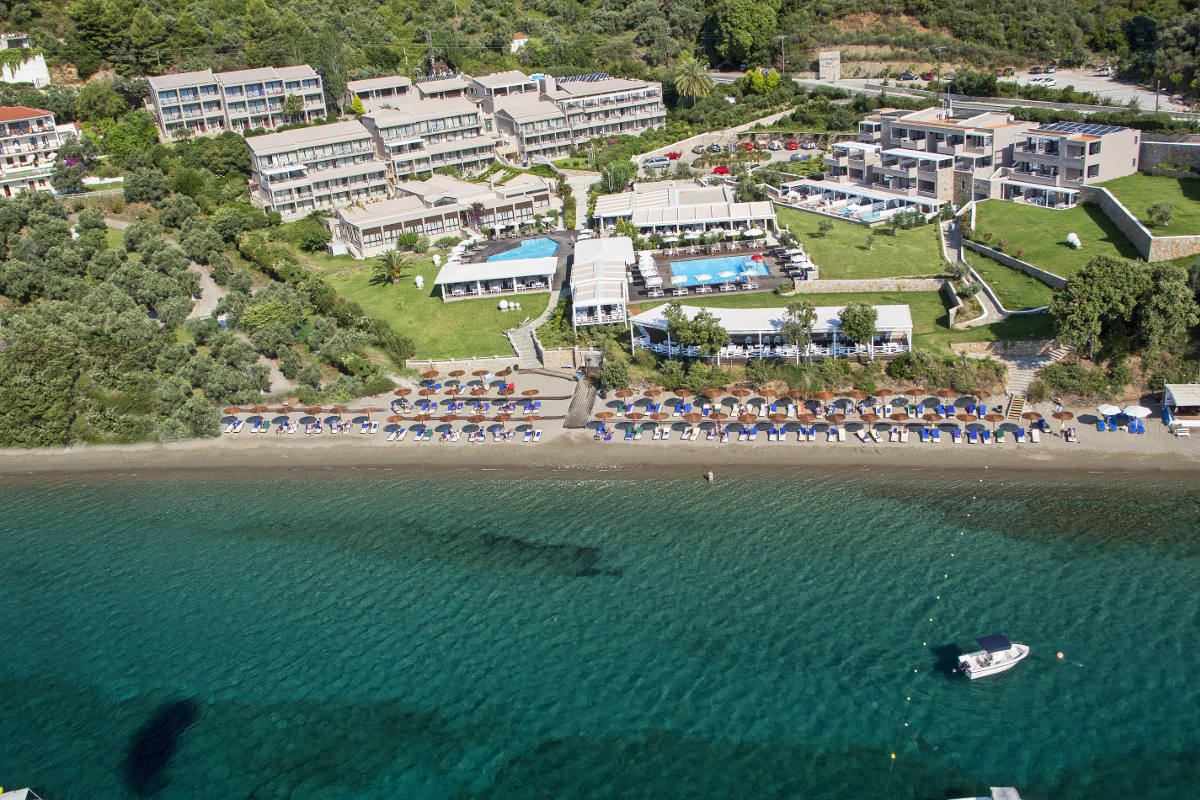 Vasilias Bay boasts a vast place where luxury meets comfort and natural beauty. As soon as you step on the soft warm sand and start walking towards the sun loungers and the umbrellas, you will feel an aura of intimacy and unpretentious lavishness surrounding you. Upon clicking a single button, the professionals working on the bay will be more than happy to take your order and offer you a refreshing beverage, a signature cocktail or a light snack. The view from the sun loungers captures your heart and you gaze at the endless blue of the Aegean Sea, the colorful horizon far away where the sky meets the water and the lush greenery all around.
Kassandra Bay Resort & Spa boasts its privileged location just a breath from Vasilias Bay. Should you wish to relax and enjoy the transparent waters of the Aegean Sea as you are relishing luxury services by the waterfront, this is the perfect destination for you. Combine high quality accommodation and exquisite personalized services that meet your desires along with the natural beauty of Vasilias Bay. Do not settle for anything less than what your heart actually desires. From early in the morning till the sun goes down to sleep, Vasilias Bay welcomes you to its warm and cozy embrace for fine moments of pleasure and relaxation…